"There is no mountain in the world, and you can see it!" People who know about Huangshan have heard this famous saying. This is the sincere admiration of the traveler and geographer Xu Xiake of the Ming Dynasty.
     On March 26, 2018, all the staff of Huacai, under the leadership of General Yang, went to the world's first mountain, Huangshan. The laughter and game interaction along the way, the long-distance drive of nearly 4 hours did not bring us any boring and boring feeling. After using the Chinese food in Huangshan City, after a short break, the staff started the long trip to Huangshan with the light equipment and guided by the tour guide. Passing through the thousands of layers of clouds, passing through the strange rocks, feeling the air, the feet hanging over the abyss... When we took the cable car, we felt the wisdom of the tour guide. The Huangshan needs a jacket, but it is really high. The vacant people chisel the steps, the unique charm of the dangerous and beautiful show, the West Sea Grand Canyon is the most beautiful and deepest part of the Huangshan Scenic Area.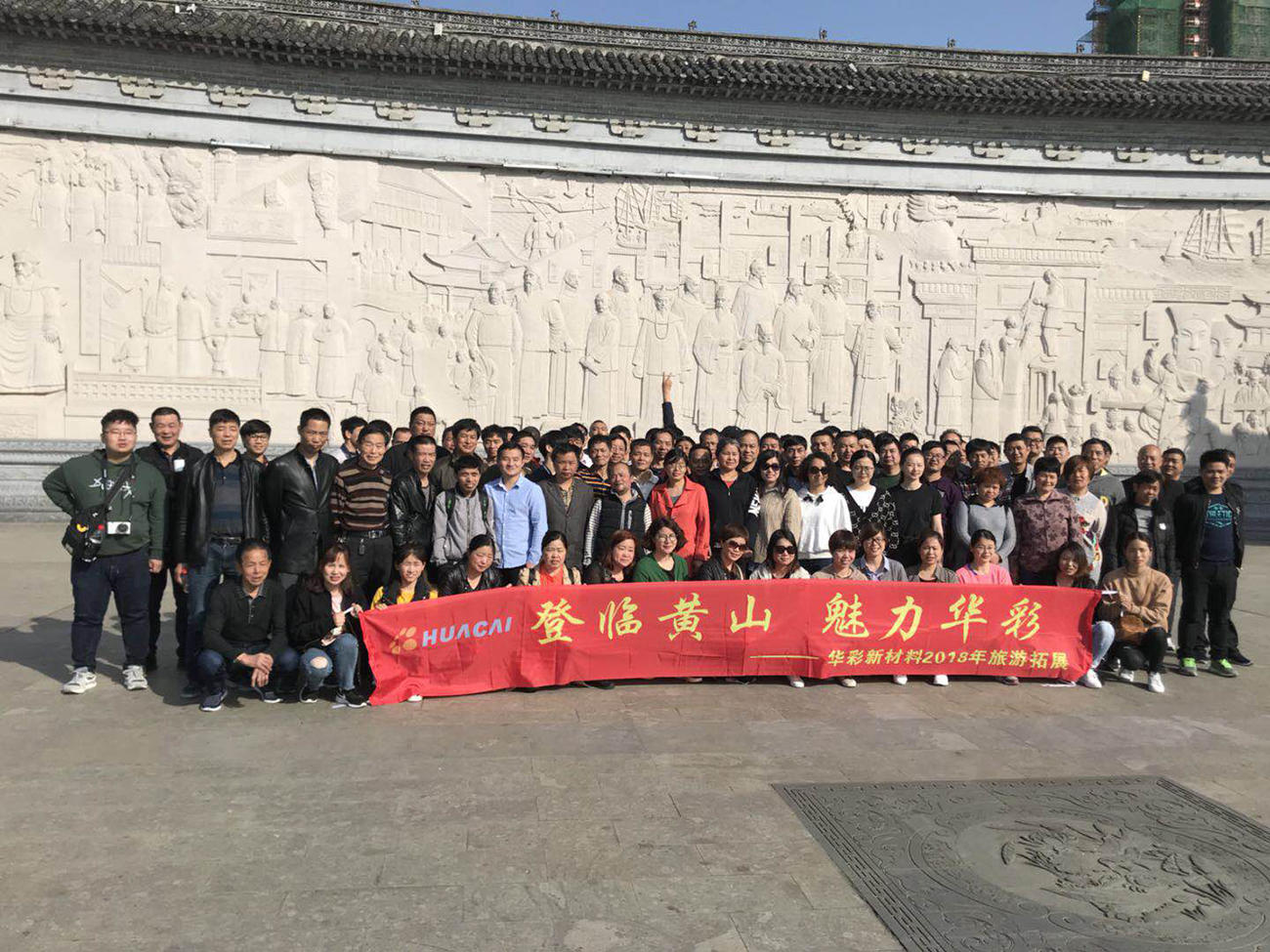 We met a rare good weather, we witnessed the rare sunrise landscape, we appreciate the charm of Huangshan Majestic, although the legs are sore and trembling, but every employee's face is filled with pride and joy, because we conquered Huangshan, we are strong and brave Huacai employees. Regardless of whether the event is tired or not, we are deeply felt. We are more like a family. We will be more united and let Huacai head towards a bright tomorrow!